I always look forward to the Movie Monday Challenge and this month I decided to try something completely different.  Something I've never tried before.  Something a little "out there".  Something a little, shall we say, destructive?  Today I'm going to give DIY glass etching a try!
On the last (or fourth) Monday of each month, a group of bloggers participate in a #MovieMondayChallenge, hosted by C'mon Get Crafty! We decide on a topic, genre, or specific movie to use for inspiration and everyone gets free reign to create something wonderful!
Remember last month, when I honored Big K by choosing her favorite movie – Love, Actually?  Well, this month's challenge was… "Dad's favorite movie"!
This was a bit problematic for me as my died when I was younger. After my dad died, I was lucky enough to have a "bonus dad" enter my family.  Grandpa John has been there for me for the last thirty plus years and I thought this might be a really fun way to recognize him.  🙂  So I asked and his favorite movie is Good Will Hunting.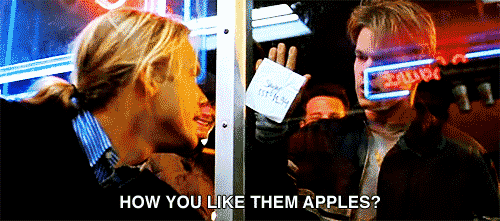 It seems that everyone remembers this scene, but alas APPLES are so fall.  And this is spring!  Leading into summer.  Fall is two seasons away so an apple crisp is just not going to happen today. 🙂
The weather in Alabama has been beautiful so this past week, I took the opportunity to float in the community pool and watch Good Will Hunting on my iPhone.  Technology is the bomb, am I right?
And I began to think, what can I create that doesn't involve apples, is useful in summer and reminds me of Grandpa John?  And then…
DIY glass etching on pint glasses!
In the movie, the boys frequent a variety of pubs in the Boston area and partake in the refreshments available there.  And I know that Grandpa John enjoys a cold one every now and again.  So… win-win!
Step 1:  Gather your materials
I used some glasses from the dollar store, a stencil I picked up at Hobby Lobby, this great product called Armour Etch, rubber gloves, painters tape, a tongue depressor/popsicle stick, rubbing alcohol, and a tester jar.
The truth is, it really isn't all about the "beer glass" theme.  What hit me most about the movie, was the whole premise of finding your way in life.  That we are not defined by our history, our family, our gifts, or our talents.
None of those things define us.
Our choices define us.
And we ALL have choices.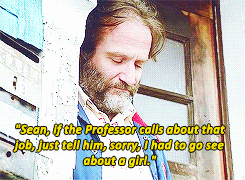 With that in mind, I chose a stencil of a compass rose.  Because how to best navigate life is something that I am continually learning from Grandpa John.
Step 2:  Clean your glass with Isopropyl Alcohol
Being that DIY glass etching results in a permanent etch, I tried the process on a test jar I had laying around the studio.
Clean the jar, until squeaky clean.  Any dirt or debris will interfere with the etching process.
Step 3:  Apply the stencil
The stencils I bought were sticky, which I found to be very important.  The stencil needs to adhere to the glass very well because Armour Etch will etch ANY and ALL glass that it comes into contact with.  For detailed information on this product, please check out their website.  There are actually no instructions on the jar, but the website gives quite detailed directions and cautions.
Be sure to use a high-quality painters tape to the edges of your stencil to help keep the etching cream from touching the glass where you do not want it.
Step 4:  Apply the etching cream.
I used a large tongue depressor sized wooden stick to spread the etching cream onto the stencil.  Make sure to be generous when doing this step.
According to this tutorial I found, it is important to leave the etching cream on for five minutes.  It is also important to sort of stir, smoothe, move around etc. the etching cream at minutes 1 1/2 and 3.  This helps to ensure that you get an even etch on your DIY glass etching project.
I have to give a big shout out to Monica at The Yummy Life.  Her tutorial on this glass etching stuff really helped me out and saved me a ton of time.  Thanks, Monica!
The whole, stirring thing is very important.  When I did my tester, I skipped that part and as you can see, the etching did not turn out even!
So I stirred when doing the final project and voila!
Now let's see what everyone else was inspired to create for this month's #MovieMondayChallenge!! If you'd like to join our Facebook group, you can request an invite here.